Ben Perrin's Record Highlights Solid Montana State Track Performance at Bobcat Premiere | Bobcats MSU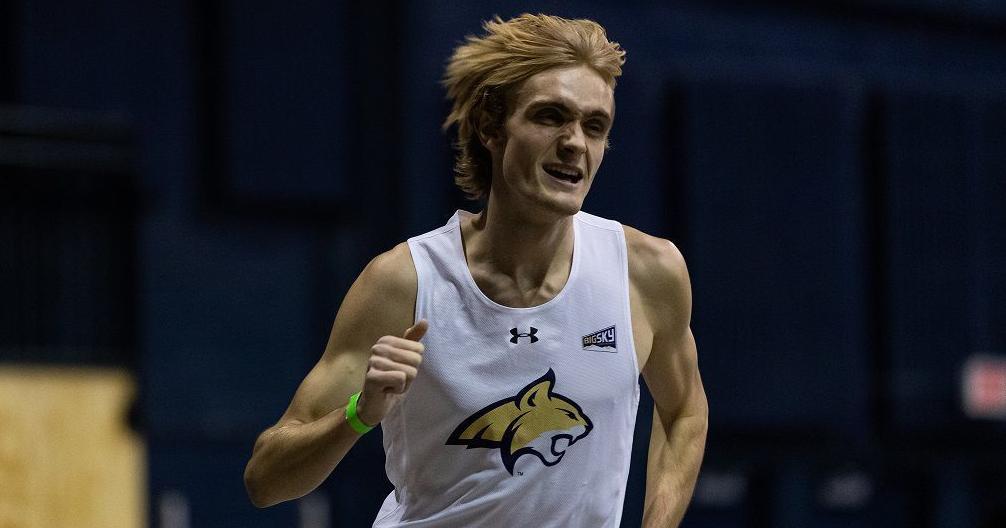 BOZEMAN – Track and field athletes from Montana State took advantage of their opportunity to compete with stakes on Friday, as the Bobcat preview put in remarkable multiple efforts at Worthington Arena.
The 2021-22 indoor season opener saw strong performances across all event groups by MSU.
Ben Perrin broke a school record in the men's 5,000 meters taking first place with an adjusted altitude time of 13 minutes, 43.10 seconds. His mark broke Dan Jackson's previous record set in 2012 by almost 16 seconds. Perrin was followed by Duncan Hamilton, whose converted time of 14: 08.17 places him seventh in program history in this event, while Matthew Richtman took third place in 14: 14.74, which l 'placed ninth all-time among the Bobcats in the 5,000.
On the women's side, Elena Carter has two all-time top 10s. She finished first in the 60 hurdles with a time of 8.53 seconds. This rating took him from ninth to second place in the event in program history. Carter also finished second in the long jump with an 18-foot-9 (5.71 m) jump which was the sixth highest score ever for a Bobcat.
Colby Wilson had the all-star result for the vault group on Friday. Wilson won the men's pole vault scoring 17-00.75 (5.20m). This mark took him from ninth to third all-time in the event. Alex Hellenberg placed first in the women with a clearance of 12-09 (3.90m). If she had competed tied, Hellenberg would have set the eighth highest score by a Bobcat.
"It looked like the team's readiness was excellent this summer and this fall and it really held up," said Lyle Weese, Montana State athletics director Dale Kennedy. "It's exciting that we've had a few stars that have come back and compete well, as well as some that really made it through today."
MSU's sprint group gave Drake Schneider a converted time of 21.61 in the men's 200. That time took him from fourth to third on the all-time list. Damien Nelson, who competed alone, set a life record at 60 out of 6.85.
Megan Good (800), Leah Klein (shot put), Hellenberg (triple jump), Lucy Corbett (high jump) and Jordan Fink (shot put) took first place Friday for the Bobcat women. Several Bobcats have finished in the top three overall in at least one event, including Morgan Evans, Leigha Carter, Twila Reovan, Anna Trudnowski, Madi Arneson and Maisee Brown.
The Bobcat men secured the first place completed by Ian Fosdick in the triple jump. Other top three rankings were Alex Hershey (400), Chris Bianchini (800), Julian Hazen (200), Matt Furdyk (shot put) and Hunter Nicholson (long jump).
"Usually when we start competing as a team, we really start to come together, especially the different groups of events," Weese said. "The fact that this is an official competition really puts us in the mind that this is the raison d'être of the indoor season and should motivate them to train during the break."
The state of Montana has the remainder of the calendar year out of competition. The Bobcats return to action on January 14 when they host the Bobcat Challenge at Worthington Arena.