Children and parents find school bus preferred mode of transportation: Study | India News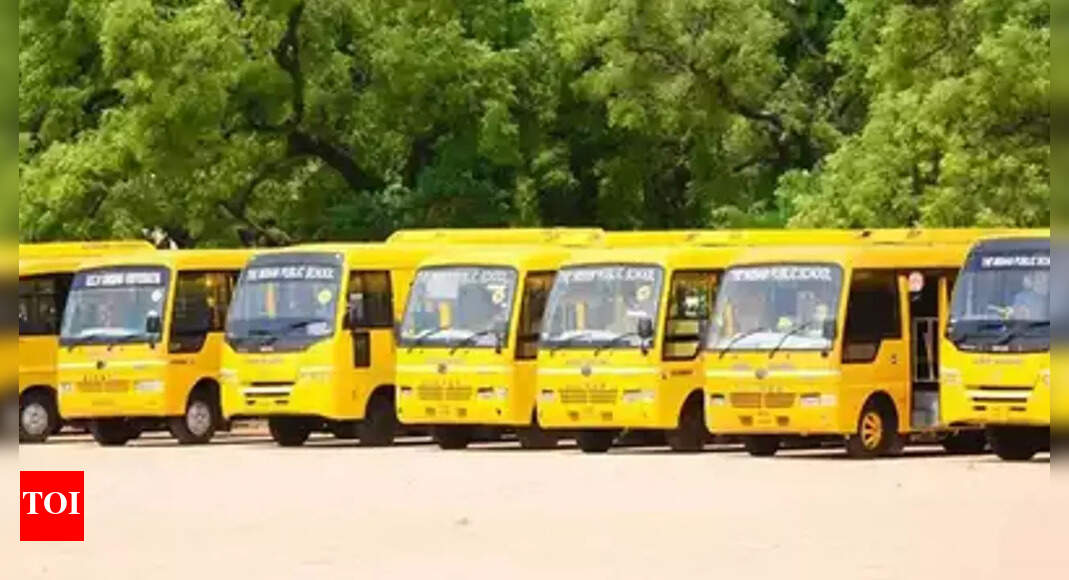 NEW DELHI: The school bus is the preferred mode of transportation for safety and convenience, according to a study conducted in 12 major cities. The study released Thursday claimed that nearly a third of children among those polled said they traveled by school bus, followed by a school van (12%) and 11% of children also walk to school.
The "Safe Commute to School" study with a sample of 11,845 children, parents and other stakeholders carried out by Save Life Foundation and MBRDI found that the largest number of respondents who or whose children attend school on foot were in Mumbai and Bangalore. . The study covered other cities including Delhi, Kolkata, Lucknow, Kanpur, Pune, Bhopal, Chennai, Vijaywada, Ahmedabad and Jaipur.
The study also found that based on parents' responses, 20% of those who use school-affiliated transport said their child mainly or sometimes complained of reckless driving, passing and red light at traffic lights. traffic. About 22% of parents said their child never waits for the vehicle to come to a complete stop before getting on or off.
According to the report, over 70% of respondents reported the presence of fire extinguishers on school buses and over 75% of respondents reported the presence of a first aid kit. However, less than half of respondents said their vehicles had emergency phone numbers listed.
In city data, a relatively lower proportion of respondents from Lucknow (43%), Jamshedpur (48%) and Mumbai (57%) said their vehicles were equipped with first aid kits.
Regarding private vehicles hired by parents for children's home-work trips, the study found that only 39% of those surveyed said the vehicles were equipped with safety tools such as a first aid kit. , fire extinguishers.
The study also looked at parents or family members who drop off their children at school in their own vehicles. He found that compliance with road traffic rules among respondents was low. One-fifth (20%) of respondents admitted that they never used a seat belt. Almost 34% of those polled said they never wear a helmet when riding a two-wheeler.
At least 53% of parents surveyed admitted that their child is sometimes or mostly in a hurry when leaving for school. In addition, 15% of parents and 17% of children also said that there was dangerous traffic most of the time when commuting to and from school.