Hallahan Transport is enriched by the lessons learned from its past experience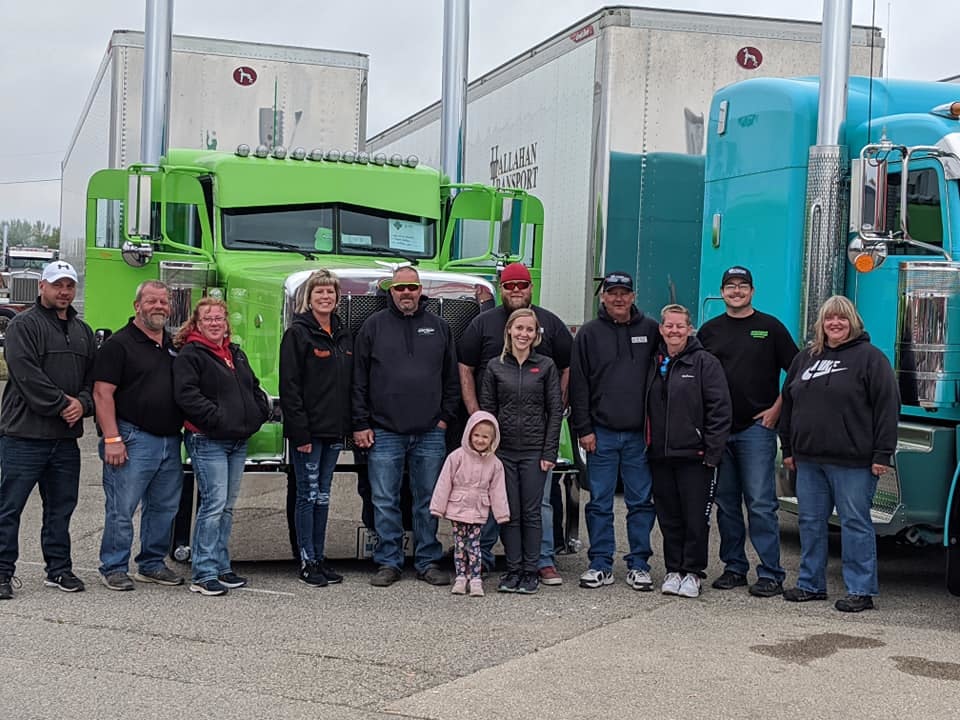 Robert Hallahan has learned the hard way.
He began his trucking career in 1990 at the age of 18 making local deliveries for Coca-Cola before making a brief detour by road, then returning to regional work hauling tankers through the 'Iowa, Wisconsin and Illinois. From there he embarked on the transport of liquid petroleum, and his transports found him further afield – to Florida and other places warmer in the winter. He then began transporting anhydrous ammonia and doing other work on tankers.
Around 2000, Hallahan bought his first truck but "I lost my butt and went bankrupt," he said. "I learned that all the trucking money didn't go to you, it went to the truck. I learned the hard way. I was young and stupid.
As a result of this experience, he was again a business driver for approximately seven years before trying an owner-operator business again.
He bought a 2006 Kenworth W900B when he started LaCrosse, Wisconsin-based Hallahan Transport with his own authority in 2016, driving it for a year and a half before hiring a driver who wanted to hire his business. He sold the truck to this driver, who then rented it with him.
"He blew up the engine and left it by the side of the road," Hallahan said. "It returned it to the bank, then I bought it back from the bank," returned it to working order and sold it to another potential owner. By that time, however, Hallahan had purchased a few more trucks.
Hallahan has experienced rapid and steady growth in his business since launching in 2016. School of Hard Knocks has taught him what it takes to be a successful owner-operator, and since he laid down his shingle with his Authority, he used this experience to grow his business from a single-truck operation to up to 12 trucks in his fleet of mostly dry haul trucks, a mix of company equipment and hired owners. , some of whom have helped transition from company employee to independent contractor-owner. Hallahan Transport is one of the 10 semi-finalists for Overdrive2021 Small Fleet Champion Award.
Most of the trucks Hallahan buys for his fleet are show-worthy Peterbilt 389 models.

Throughout 2017, Hallahan drove full time on the road, shipping his own loads as a simple truck transporter. In 2018, he bought a new truck and added a hire-purchase operator. In 2019, he decided to grow the business by adding two more trucks and trailers. Again in 2020 it doubled in size and by the end of last year Hallahan had left the road to work in the dispatch office, negotiating loads and running the business full time.
"I've always had that as a goal," he said. "I didn't want to drive anymore, I wanted to run a business. So I came to the point with six trucks [where] I could no longer truck. It's too hard to keep track of the dispatcher and be safe, to keep track of everything when you are using more than six or seven trucks, unless you have a dispatcher. But I didn't want a dispatcher because I was thinking, "Well, a dispatcher won't do as well as I do, and a dispatcher can ruin your business very quickly. "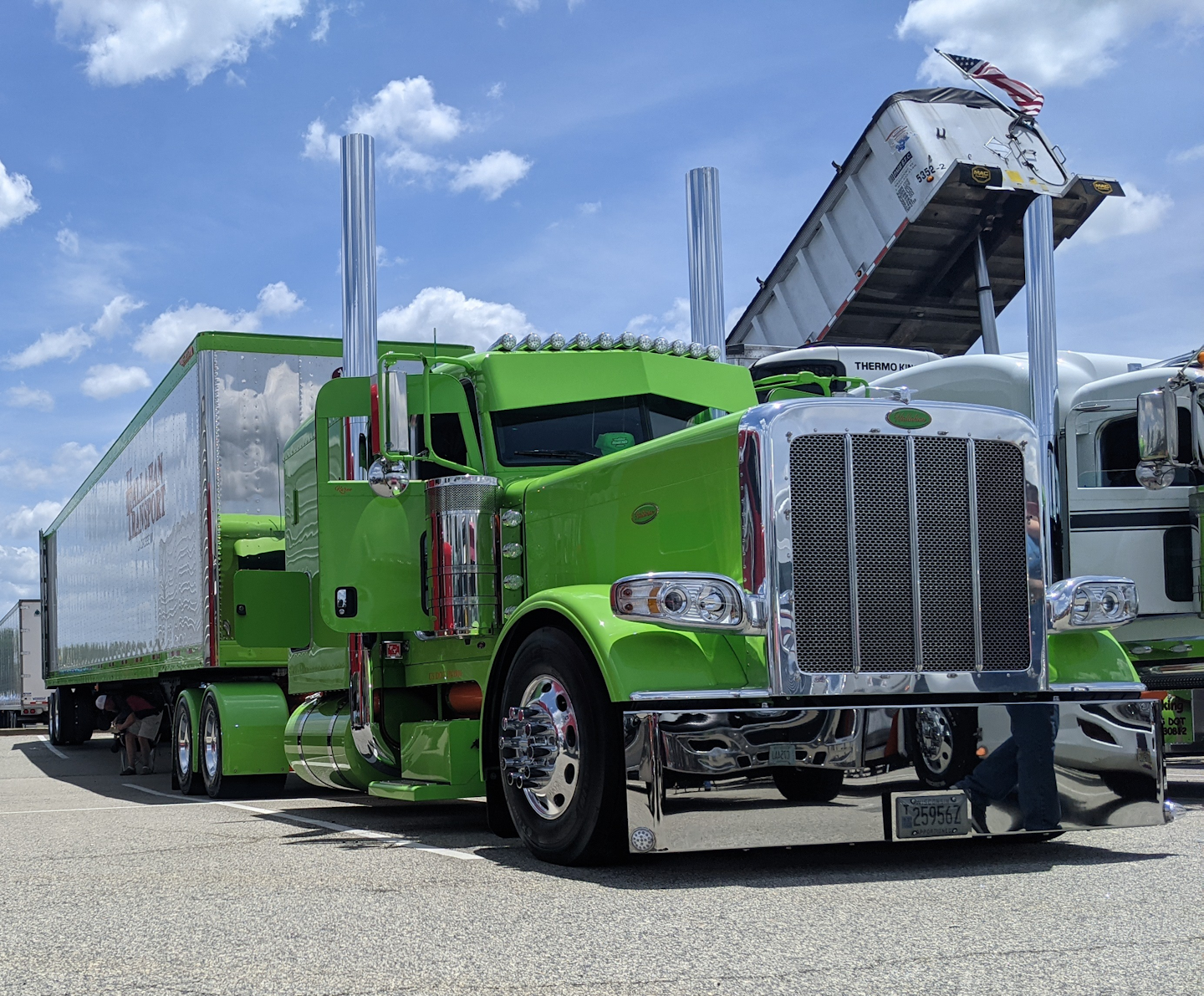 After leaving the road to work full time in the office, Hallahan set out to build a demo truck with this 2022 Peterbilt 389, which he named "Joke's on You".
Today, Hallahan employs four corporate drivers and contracts with two owner-operators and two hire-purchase drivers.
He pays all the drivers on a percentage basis. Company drivers clean 25% of the load, while owner-operators and hire-purchase carriers get 80%. The company mainly does dry trucking, hauling lots of beer, soda, and water. Hallahan also offers a specialized packaging service for certain customers.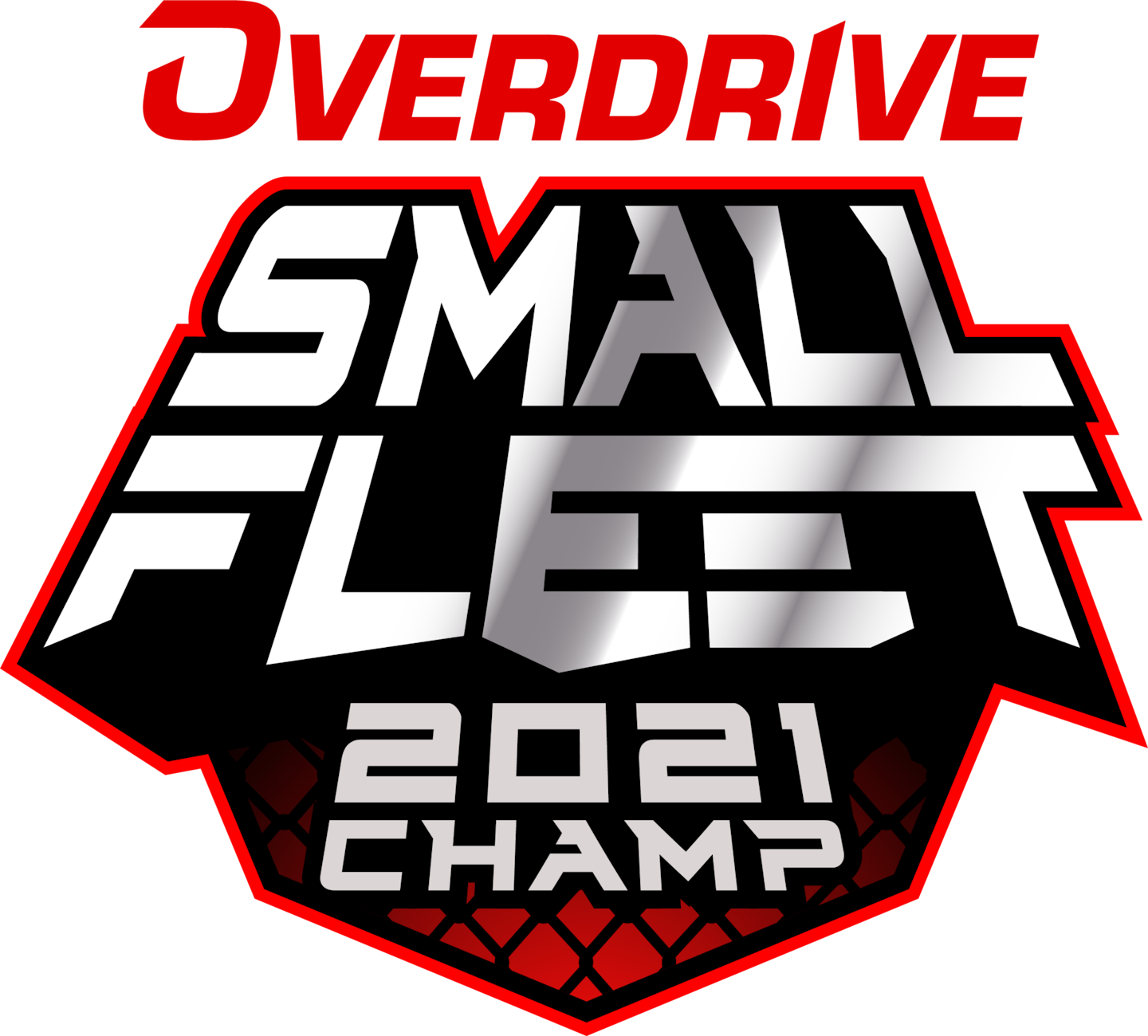 This is the seventh of 10 Small Fleet Champ semi-finalist profiles that will be featured here on Overdrive before the announcement of the finalists later in October. Access all profiles via this link. The final winner will be announced at the National Association of Small Trucking Companies November 4-6 conference in Nashville, Tennessee.Because his drivers are based across the country, Hallahan does not offer health insurance, but he does offer drivers in his company a monthly allowance of $ 250 to cover their own health insurance policies, regardless of whether he is working for him. act of the policy of their spouse or that which they buy on their own. Company drivers also benefit from paid leave and vacation days.
Owner-operators benefit from rebate programs on fuel and tires, and Hallahan also has rebates he can pass on to his owner-operators on trucking insurance through Great West Casualty.
It offers bonuses for clean inspections. If a driver passes a full inspection, he or she receives a bonus of $ 100. A clean Level 3 credential inspection earns $ 50.
These days, when Hallahan purchases equipment for the fleet, it's always brand new trucks and trailers – and the trucks are often show-truck quality Peterbilt 389 models. The last 389 he bought has a 300-inch wheelbase and is "fully loaded and trimmed," Hallahan said. "My pilots deserve it because they work hard and take care of themselves. I have a great group of guys, and that makes them happy when they drive.
Hallahan Transport has a strong safety record, backed by a recent Platinum Award from Great West Casualty Company, Hallahan's insurer, for outstanding achievements in road safety.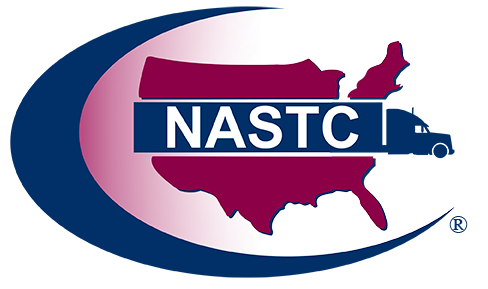 The National Association of Small Trucking Companies is sponsoring this year's Small Fleet Championship program. Finalists receive one year of association membership, with access to a myriad of benefits from NASTC's well-known fuel program, drug and alcohol testing services and more. All will be recognized at the association's annual conference, where the winner will be announced in early November. Learn more about the association via their website."It's their reward, not mine – I don't even drive," he said. "Without them, I wouldn't have had it.
Hallahan said he is quite strict about the maintenance of his equipment by his drivers, which helps pass inspections. He requires a DOT inspection every three months instead of once a year, and he wants trucks to be greased and inspected every three to four weeks.
"I want them under the truck, checking things, greasing it and everything," he said. "Anyone can go around and do an inspection. It's not really going to tell you what's going on below. I think an annual DOT inspection is a bit late.
Also Read: Hallahan Transport Guides Future Owners With Unique Rent-Buy Agreement