Iran, Syria explore avenues of economic cooperation, transportation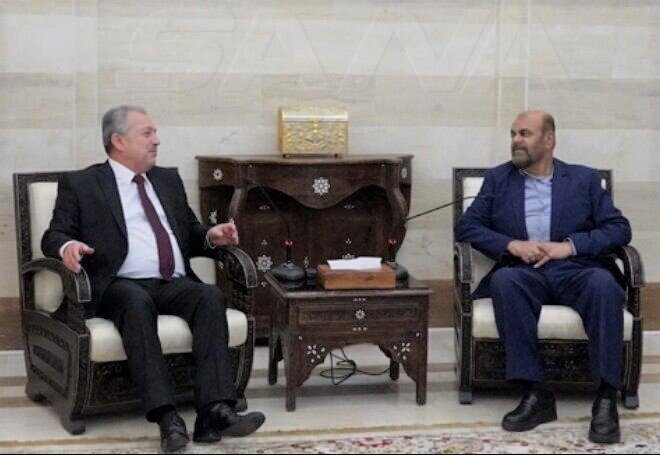 TEHRAN – Iranian Transport and Urban Development Minister Rostam Qasemi visited Syria to meet with the country's officials and discuss expanding cooperation in various fields, including trade and transport.
During his visit, Qasemi met with Syrian Prime Minister Hussein Arnous and the country's Transport Minister Zuhair Khazim.
As IRNA reported, during his talks with Arnus on Wednesday, Qasemi stressed the need to expand economic cooperation and the participation of Iranian companies in Syria's commercial and commercial sectors as well as in major construction projects in Syria. accommodations.
He said Iranian construction companies are ready to enter the Syrian market and help rebuild the country.
Later on Thursday, Qasemi met with his Syrian counterpart Zuhair Khazim during which the prospect of bilateral cooperation between the countries in the fields of land, sea, air and rail transport was discussed, the portal of the Iranian Ministry of Transport reported. .
The official stressed the need for collaboration to join the railways of the two countries via Iraq. In July 2019, the Islamic Republic signed a trilateral agreement with Iraq and Syria in this regard.
During the meeting with Khazim, cooperation in air transport, especially in the domestic sector, was also discussed.
The creation of joint ventures and the activation of shipping lines between the ports of the two countries were also among the areas of cooperation explored.
EF/MA
Pictured: Iranian Transport Minister Rostam Qasemi (right) meets Syrian Prime Minister Hussein Arnous in Damascus on Wednesday.