Joplin City Council Examines Transportation Policy | Local news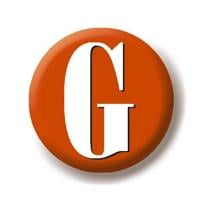 Joplin City Council will be asked on Monday to adopt a "complete streets" policy that would require planners to consider all modes of transportation when working on streets and sidewalks projects.
This means that, where possible, non-automobile modes such as cycling, walking and accommodation for people with disabilities, as well as the ability of the elderly and low-income residents to get around, should be taken. taken into account in planning and financing. The policy would also apply to reconstruction and modernization projects, to the extent possible.
City documents describe Complete Streets as a policy "to ensure the safety and accessibility of all users of our roads and trail systems, including pedestrians, cyclists, cart users, motorists, emergency vehicles, freight and commercial vehicles, and people of all ages and abilities. "
The concept "is intended to contribute to the safety, health, equity and economic viability of a community by providing accessible and efficient connections between home, school, work, leisure and shopping destinations. retail and improving the transportation environment throughout Joplin Town, "according to the staff report.
Streets should be planned, designed, operated and maintained in such a way that they are safe for people of all ages and abilities to use with the various modes of transportation.
"Joplin recognizes that users of various modes of transportation, including, but not limited to, pedestrians, cyclists, transit users, motorists, emergency (services), freight drivers and commercial, are legitimate users of the transmission system and deserve safe facilities. the policy states.
The proposal is placed on the agenda for first reading.
President Amanda Calderón-Kidston is on the agenda to speak on politics.
Council will also be asked to propose a bylaw that would require zoning permits and business licenses for residences operated for overnight stays, commonly known as short-term rentals.
Operators would apply for a special use permit for the rental, and then each year apply for a business license that would involve an inspection of the property.
The cost of the business license would start at $ 30 per year, but the cost of the license would be assessed based on the amount of revenue generated from the rental, according to city documents.
A public hearing is scheduled on the zoning by-law change that would apply to the special use permit.
Council is also to hear a report from the Capital Improvements and Public Safety Oversight Committee on the city's spending of funds generated by these designated sales taxes.