MBTA Secures $ 851 Million RRIF Loan For Train Control Project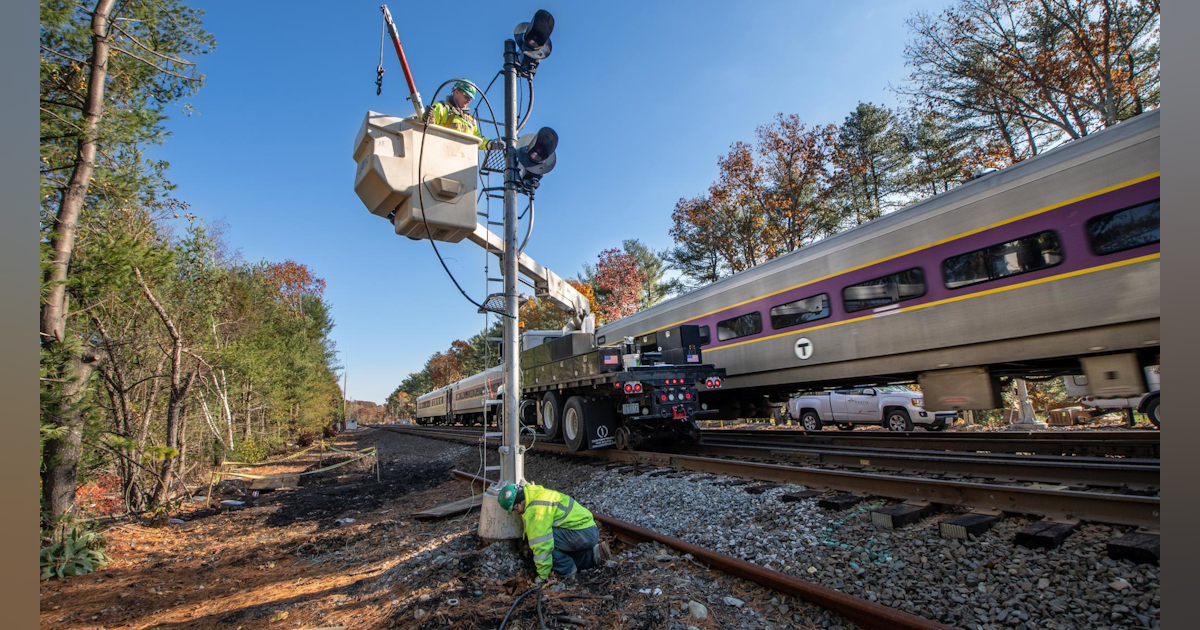 The Massachusetts Bay Transportation Authority (MBTA) has secured an $ 851.15 million loan for the Railway Rehabilitation and Improvement Funding Program (RRIF) through the Build America Bureau of the Department of United States Transportation.
The RRIF loan will be used for MBTA's Train Control Implementation and Rehabilitation Project, which will see the completion of the Commuter Rail Network Positive Train Control (PTC) Implementation Project, the installation of an automatic train control (ATC) system and expansion of the fiber optic cable network to cover the entire MBTA commuter rail signaling system to improve its resilience.
"This federal investment of $ 851.15 million will improve safety on one of the busiest commuter railways in the country," said US Transportation Secretary Elaine L. Chao.
Financial close of the RRIF loan for MBTA's train control project is conditional on the project meeting all federal legislative, regulatory and policy requirements.
This is the second RRIF loan for MBTA, which finalized $ 382 million in federal loans under the Transport Infrastructure Financing and Innovation Act (TIFIA) and the RRIF program in 2017 for his PTC installation project.
MBTA's PTC system has completed the installation phase and is in what the authority calls the calibration phase as it fine-tunes its system ahead of the planned implementation deadline of December 2020. According to the information on the table On board PTC of the Federal Railroad Administration, MBTA has over 84 percent of its required miles under PTC and has achieved interoperability with two of the three required railroads.
Based on average weekday trips, MBTA's commuter train network is the fourth busiest in the United States, with lines stretching south to Providence, Rhode Island, north to Newburyport, in Massachusetts, and west to Worcester and Fitchburg, Massachusetts.