Memorial Honors Life of Helicopter Medical Transport Crew | Best Stories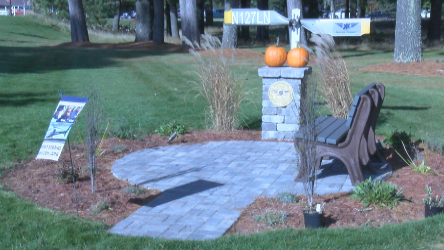 WOODRUFF, Wisconsin (WAOW) – A new memorial honors the life of a crew who were lost in a helicopter crash three years ago.
Klint Mitchell, Rico Caruso and Greg Rosenthal were killed on April 26, 2018 when the medical helicopter they were part of crashed.
The memorial is located on the Howard Young Medical Center campus.
They were returning to Woodruff after a patient transport to Madison, the helicopter was 12 miles from its destination when it crashed in a wooded area.
"I think it's important to have a place that people can come to is so that they never forget the sacrifice that not only these three made, but our healthcare workers are making. sacrifices every day, "said Erin Biertzer, President of the Howard Young Foundation.
"When we look at what these three gentlemen were doing on the last day of their lives, they delivered a patient safely to Madison," said Matthew Thompson, EMS Outreach Coordinator for Spirit Medical Transport.
The memorial has come together over the past few years to ensure that the three people who lost their lives are not forgotten.
"This is our way of creating a memorial so that friends, family, colleagues and community members can come and sit on the bench and reflect on the lives of these men in our program," Thompson said.
Officials from Spirit Medical Transport and Howard Young Medical Center helped assemble the memorial and pointed out how hard a job first responders have to be.
"You know, when these people get on an ambulance or on a plane, they give their lives to support the community and the patients on a daily basis and that's a really important job that very few are willing to do," said Thompson.
In the years since the crash, neighbors, businesses and families of Northwoods victims came together to demand the shutdown. Along with the new memorial, there is a central place to ensure that the three paramedics are never forgotten.