Pete Buttigieg: Transportation is the climate solution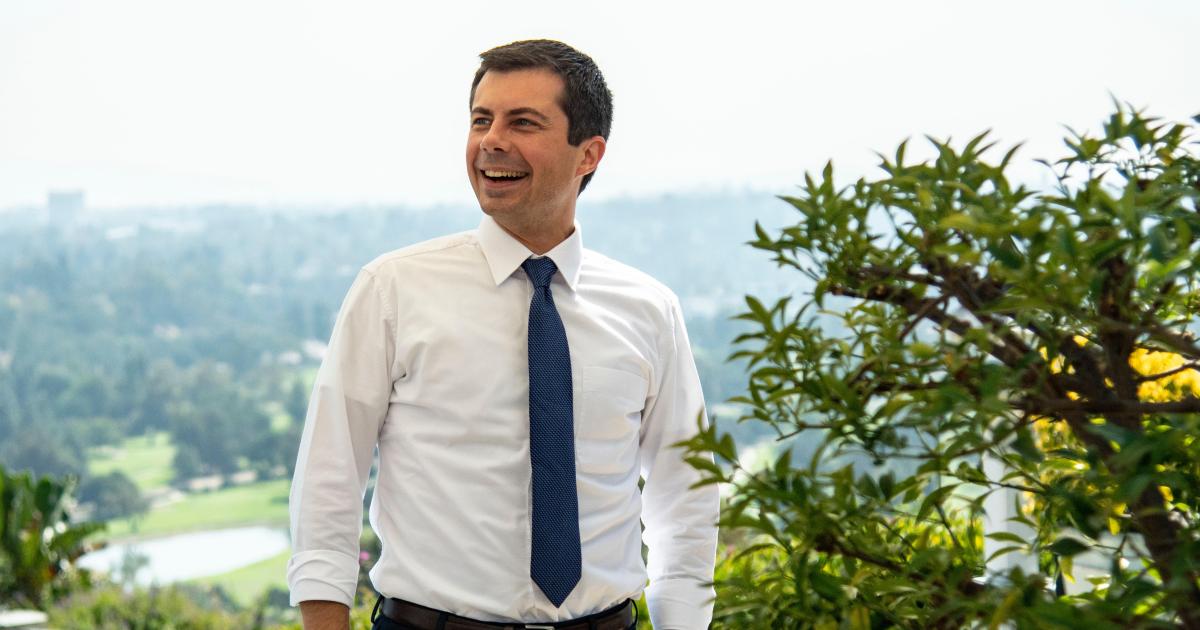 At a recent virtual town hall hosted by EDF Action, EDF's advocacy partner, Transport Secretary Buttigieg spoke with EDF Political Affairs Director Elizabeth Gore about climate change, climate action and being a sleep deprived new dad. Here is an edited excerpt from their conversation.
EG: Why is transport so important in the fight against climate change?
BP: When you look at the US economy, transportation accounts for the largest share of our greenhouse gas emissions. To me, that means transportation should be responsible for the biggest part of the solution. There are a lot of things in the bipartisan infrastructure act that will help us do that, like the focus on electric vehicles.
EG: How will this law reduce our emissions?
BP: We believe that the electric vehicle revolution will happen no matter what, but it is not guaranteed to happen in time to help us meet our climate challenge. This is why politics is important. We are investing in a national electric vehicle charging network – 500,000 stations by the end of the decade. So wherever you live, wherever you go, you can be as sure of refueling your electric vehicle as anyone driving a gas-powered vehicle today. This is a classic example of good policy that can generate good environmental results.
EG: What technologies can accelerate the transition to clean transport?
BP: Electric vehicles are attracting the most attention. It's one of the most powerful tools we have, and that's why we're trying to bring the price down and make sure everyone can charge. But some of them are unsexy things like air traffic control, which can reduce aviation emissions by 15%. There is technology that allows you to plug a cargo ship into dock instead of running the engine. We can rebalance Amtrak and freight train schedules to make trains a more reliable option for people. So it's about making better use of the technology we already have, as well as cultivating the technology we envision for the future, like sustainable fuels.
EG: Looking ahead, how can our members and partners help the country continue to make progress on the climate?
BP: Do not underestimate the role you have already played. Your voice, your advocacy, your credibility made a big difference in the passage of the infrastructure law. I'm really grateful for that and I know the president is too. Also, recognize the power and importance of the local. Most of the dollars my agency sends will be spent by state and local authorities. These neighbor-to-neighbor and community conversations are truly powerful, alongside the federal advocacy that creates such a wind at our backs.
EG: Over the past two years, you have been appointed to cabinet and adopted twin babies – Joseph and Penelope – all during a global pandemic. What is the secret of your success and how do you look so rested?
BP: Rest is just a distant memory! But there's nothing like holding a newborn in your arms to remind you what matters. I was at an event in New Hampshire where someone said, "I'm not the mother I wish I was because of this ride. At times like this, you realize it's not about dollars and cents, or minutes and seconds. It's about our relationship with the people we love the most. This is what is at stake in transport policy. in climate policy. There are people growing up in a world that will irreversibly suffer the results of what we are doing right now. It's what propels me, and I imagine most of you too.
Watch the full event here