Transport minister resigns over emissions drama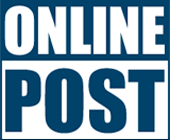 benny Engelbrecht resigned as transport minister last night after being accused by other parties of withholding key climate figures linked to the government's massive 160 billion kroner infrastructure plan, "Denmark Forward".
In a statement on Twitter, Engelbrecht confirmed his departure, lamenting that a number of his peers expressed their distrust of him yesterday, which ultimately led to his resignation.
Proud of his results
"Throughout my ministerial tenure, I have endeavored to treat everyone as well as possible and to show respect and humility for the office." he wrote.
"I am proud of the results we have achieved: in particular the broad infrastructure agreement which sets out how we are going to electrify the entire transport sector. »
At the time of his resignation, 89 of the 179 members of parliament had publicly declared their distrust of Engelbrecht as minister – one more would have forced him to leave.
READ ALSO: Omission of emissions: the Minister of Transport in hot water
Mette's move
The void left by Engelbrecht's resignation has prompted Prime Minister Mette Frederiksen to act and she is expected to announce changes to her team of ministers at 11am today.
This is not the first time that Frederiksen has been forced to reshuffle her ministerial team.
At the end of 2020, Mogens Jensen resigned following the mink scandal, while last year Joy Mogensen quit politics after running out of steam as culture minister.