Transportation and rezoning ideas disseminated | Education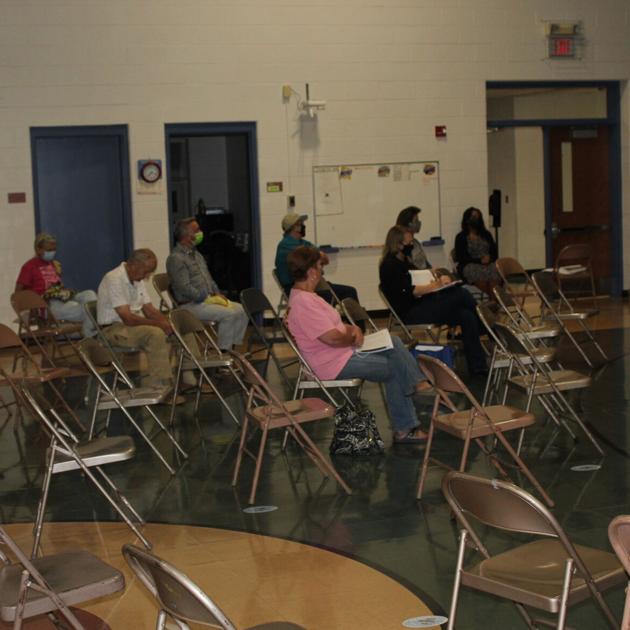 Transportation issues and the idea of ​​changing the zoning were brought to the attention of the Halifax County School Board during a public hearing on the possible consolidation of schools at Scottsburg Elementary School on Thursday.
This was the fourth of five public hearings in which school board members and Superintendent Dr. Mark Lineburg had the opportunity to hear questions and concerns from the public regarding the possible school closures. Primary Clays Mill, Meadville and Sinai.
Lineburg wished to remind the public Thursday that "no decision has been taken" and that they are open to other solutions to deal with the drop in school enrollments and the aging of the building stock.
About 12 people were present to hear the proposals presented by Lineburg which include the possibilities of keeping all elementary schools open, by closing one, two or three.
In his presentation, he describes the utility savings and staff savings if they closed schools.
He also explained that they currently spend $ 14,460,000 per year to pay the staff of the seven elementary schools and that they are currently facing $ 45,773,534 in future installation costs of the current elementary schools.
The more than $ 45 million includes the addition of a gymnasium in Sinai and Meadville, electrical and plumbing upgrades, HVAC system upgrades, window replacements and more.
If they close all three elementary schools, Lineburg said it would save $ 2,307,500 per year in staff savings and $ 262,248 in operational savings.
Additionally, if they closed all three elementary schools, renovations worth around $ 37 million would have to be done at Sydnor Jennings and Scottsburg Elementary to accommodate the students.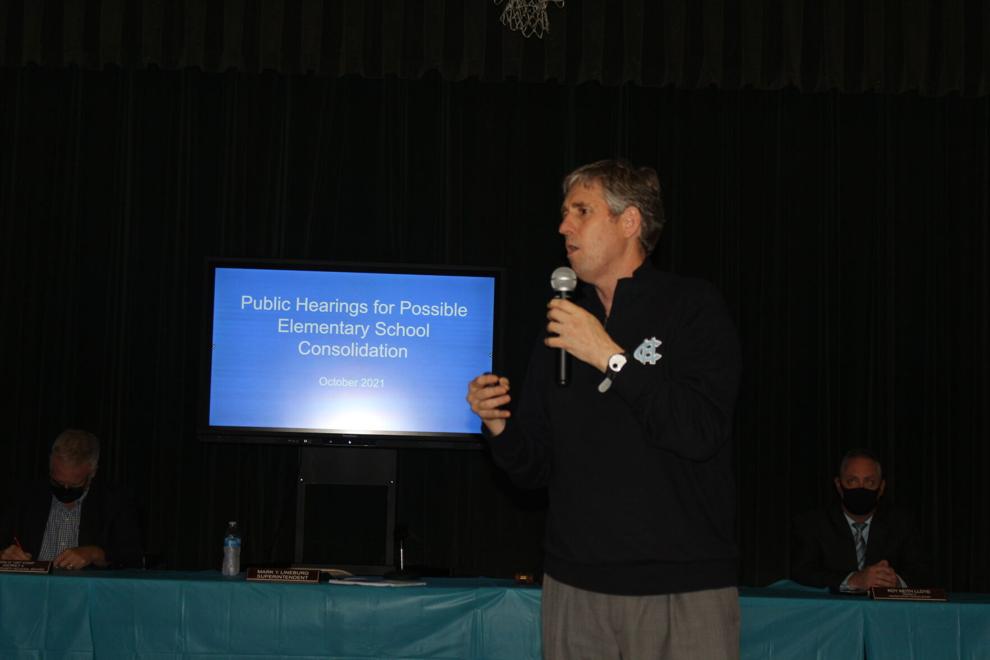 If they were to switch to having just four elementary schools, Lineburg also said that services such as full-time art, music, counseling, speech-language pathology and hearing services would be extended to elementary schools.
There are currently 214 students in Scottsburg, and they had 229 students last year, but Lineburg said the building could accommodate 538.
If they were to consolidate elementary schools, Lineburg said they would hope to increase enrollment in Scottsburg to 450 with an average class size of 19 to 20 students per class.
In 2005-2006, Scottsburg had 313 students.
The consolidation is also expected to increase enrollment at Cluster Springs Elementary School to 580, which had 644 students in the 2005-2006 school year; South Boston Elementary School enrollment is expected to increase to 780, from 734 in the 2005-2006 school year; and enrollment at Sydnor Jennings Elementary School is expected to increase to 480 from 287 in the 2005-2006 school year.
Following the Superintendent's presentation, Reverend Alfred Chandler asked Lineburg and the school board "How would student transportation be affected by the consolidation?" "
He also asked about the redistribution of constituencies and how they would determine which schools would stay open and which students would attend where.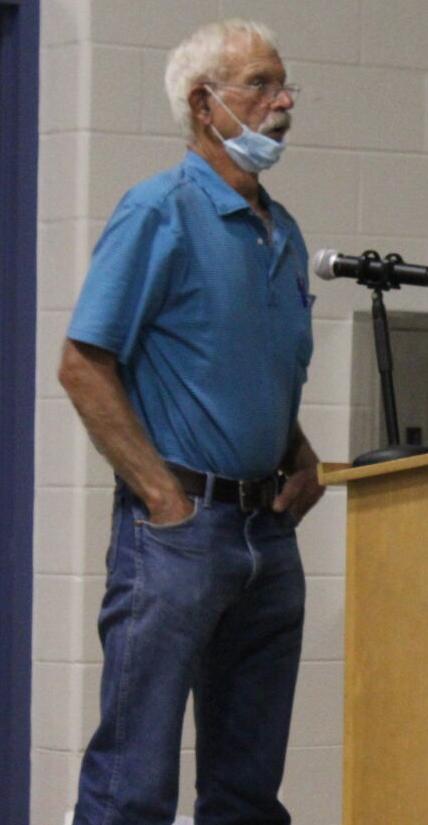 Jimmy Anderson also had transportation concerns and reminded the board of directors that the county is the third largest in the state.
"If you have four schools, someone will have to take long bus trips," he said.
He also suggested changing the zoning to distribute the population to some of the smaller schools.
"I did not vote for the sales tax to close elementary schools. It was advertised as a capital improvement fund for all schools. Now it seems the only option is to close the schools or raise property taxes up to eight cents, "Anderson said.
He also urged the council to reconsider building a new high school.
"Most of the photos and advertisements I've seen about the need for a new high school could be fixed with a little more maintenance. Some of them could be fixed with a bucket of paint, "Anderson said.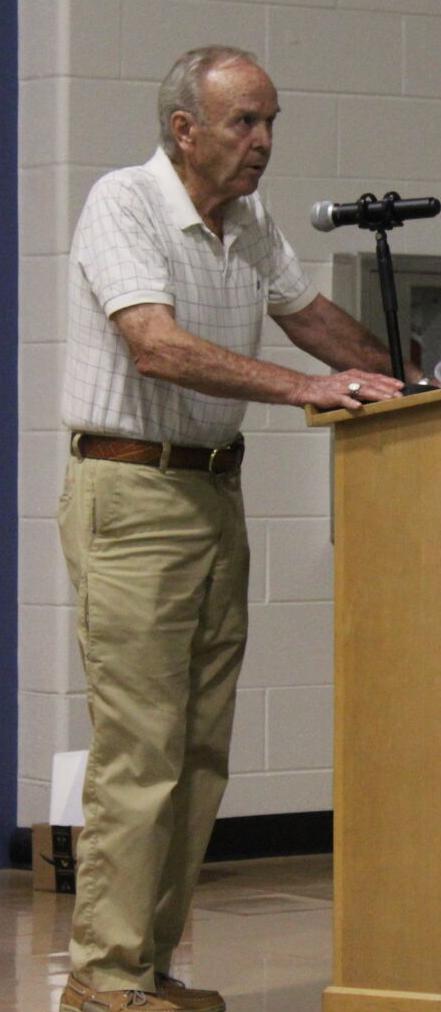 Jack Dunavant also took the podium at the public hearing.
He called elementary schools "high end" and stressed that the school's steel beams "would last forever" if the school system kept a lick of paint on them and kept the roof in good condition.
"These walls are not falling apart. They will be here forever, "said Dunavant. "We are fortunate to have these facilities. We have to find uses for them, good uses. I am proud to come and see this building. I'm proud of all the buildings we have… I hope we can find a way to come together to save what we have.
He also urged the council to think about the long bus trips children would take if they had to consolidate schools and suggested moving some of the older classes to elementary schools.
ED-8's trustee, Walter Potts, was absent from the public hearing.